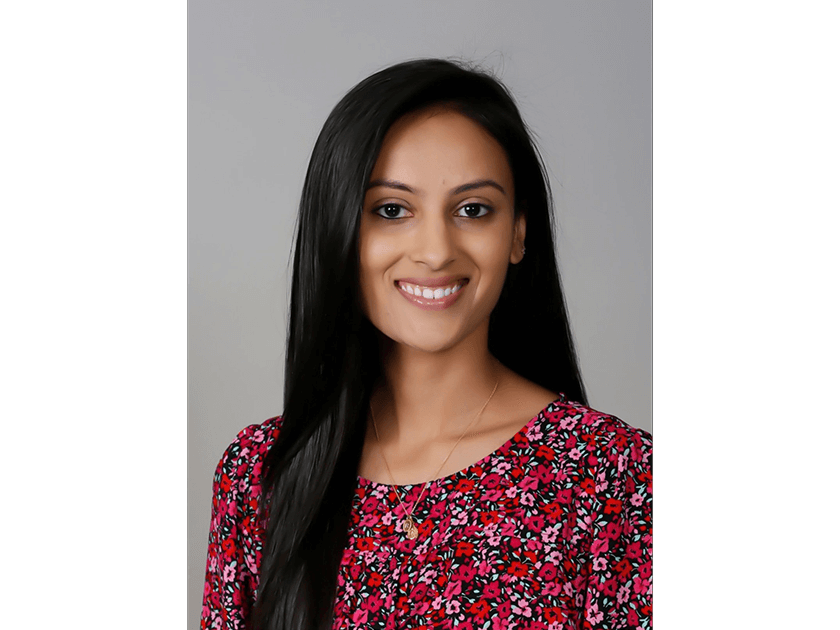 I received my undergraduate degree in Neuroscience from Stonehill College in 2017. Graduated Magna Cum Laude from Midwestern University - Chicago College of Optometry in May 2022 Active Membership: I have been an active member of Beta Sigma Kappa throughout my four years of optometry school.
In my free time, I enjoy spending time with family, traveling, and exploring my cultural roots.
Reviews
"I'm just a day after my left eye cataract surgery and feel fine; much of the blurred vision is gone. My experience has been a good one. The doctor and staff that took care of me were experienced in this type of surgery. I liked them informing me of what was happening every step of the way and what each medication given my eye meant. I'm having my other eye also done in February."
R.B.
Google
"I had Lasik on both eyes after wearing Glasses for 20 years. The staff at Kirk Eye Center was incredibly kind and accommodating! The procedure went smoothly and I am delighted to have ended my dependence on glasses."
P.A.
Google
"I CAN SEE AGAIN !! This is the first review I have ever written, but very well deserving. Excellent care from the receptionists to the technicians to obviously the doctors. The receptionists were very accommodating in scheduling appointments. The technicians explained what each test determined, while the doctor determined and implemented the correct action. Cataract surgery was successful, pain free, and stress free as I was sedated. Results were back to 20/20 vision. I would highly recommend Kirk Eye Center."
G.S.
Google
"My exam finished an hour after they closed. They told me they were still open so that I wouldn't feel guilty. My eyes don't work together. They referred me to a specialist and gave me a new sharp prescription. It's a good news/ bad news thing. 10/10Highly Recommended. Everyone treated me well. I was one giant panic attack and they were great with me."
M.K.
Yelp
"(Translated by Google) I am a patient of Dr. Kathleen Scarpulla for several years. Thank you Dr. for professionalism. I am happy to be her patient. (Original) Jestem pacjentka Dr. Kathleen Scarpulla od kilkunastu lat .Dziękuje Dr .za profesjonalizm. Jestem zadowolona za jestem jej pacjentka."
H.B.
Google