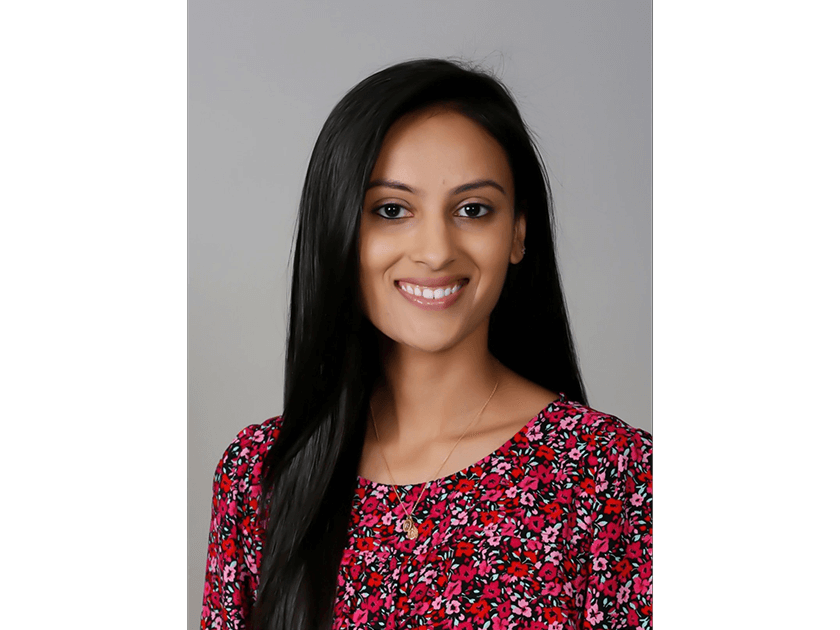 I received my undergraduate degree in Neuroscience from Stonehill College in 2017. Graduated Magna Cum Laude from Midwestern University - Chicago College of Optometry in May 2022 Active Membership: I have been an active member of Beta Sigma Kappa throughout my four years of optometry school.
In my free time, I enjoy spending time with family, traveling, and exploring my cultural roots.
Reviews
"I don't think words can express the gratitude I feel towards Dr. Kirk and his incredible office and surgical staff for all that they did for me. I had ICL surgery done last month and it has been life changing.  Dr. Kirk was informative, helpful and answered every single question I had before and after surgery.  The timing of my recovery overlapped with some personal plans, and Dr. Kirk and his staff went out of their way to still schedule my first few appointments on days and/or times that they don't normally schedule patients in order to ensure that everything looked and felt good after the procedure. I couldn't believe how kind and thoughtful they all were. Not only am I still in awe of having perfect vision again, I will forever be grateful to Kirk Eye Center for everything they did for me. I highly recommend Dr. Kirk and the ICL surgery!"
K.S.
Yelp
"As a new patient, I had my first opportunity to visit the Gurnee, IL office of ophthalmologist, Dr. Tyler Quentin Kirk. It took some weeks to get the appointment, but I waited patiently and was rewarded this morning with a sense of calm that let me know I was in the right place. From the welcoming voices on the phone and at the front door; during my exams and explanations; to our good-byes, I would like to thank Dr. Kirk and his wonderful staff. Janely, my 'first responder,' with whom I spent the most time, and all the other girls who assisted me or with whom I interacted: Miki, Mary, Val, Wendy, and Julissa. Hope to see you soon."
B.K.
Google
"Although I am fairly young, for some reason my eyes started to develop cataracts. Getting to a point when driving my car became a dangerous adventure, after a thorough search on internet I have opted for cataract surgery at Kirk Eye Center. I wasn't disappointed, everything there was top notch! Starting from the receptionists to the nurses, I was always treated in a very professional and courteous manner. Many thanks to Ms Joyce Wolter, the surgery manager who helped me going through all the paperwork and dealed with my insurance! She made everything look easy to me! All my life since childhood I've had poor vision but now after my right eye surgery I have 20/20 vision! It feels like I am reborn, all these vibrant colors and multitude of details I have never been aware before! Thank you from the bottom of my heart, Dr Scott Kirk! You gave me the best gift! We all take for granted the vision and we realize that only after we lose it! Note: I have opted for premium IOL's, I wanted for my eyes the best I can get. They are quite expensive and not covered by insurance, but I can personally state that they worth every penny! I cannot wait for the left eye surgery a week from today!"
G.R.
Google
"I came here because of rapidly declining vision in my right eye. I was assigned to Dr. Kent Kirk (one of several of the family of Dr. Kirks in this practice) and was absolutely amazed at the quality of the care I received here! Dr. Kent spent nearly an hour (!) with me carefully examining my eyes, asking questions about my health history, diagnosing my condition (which fortunately was treatable), answered ALL my questions and fears, and made real sure I left with the eyedrops and Rx for supplements I needed to care for my condition. When is the last time a doctor spent an hour with you?! He has a kind, gentle chairside manner, reassuring me in no uncertain terms that my vision was 100% fine and just needed some TLC. I returned today for my follow-up and got the green light to resume using my contact lenses, and I couldn't be happier! His treatment worked beautifully! I strongly recommend this caring and highly professional family-owned practice to everybody. And they even took my insurance! How sweet is that!"
S.H.
Google
"Great doctor and excellent staff. This is truly a professional operation and you feel that you're in good hands throughout the procedure. Highly recommend!"
D.D.
Google