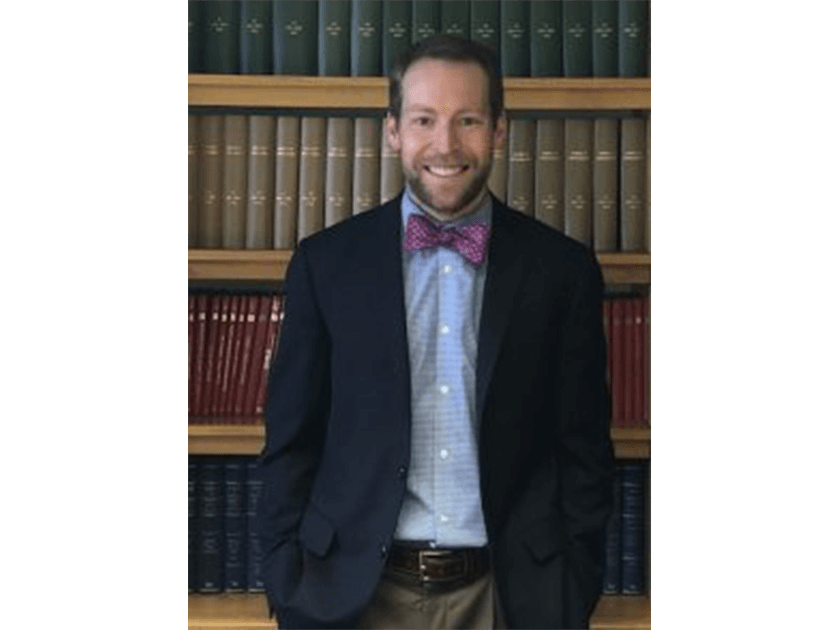 Dr. Tyler Kirk is a board-certified, fellowship-trained ophthalmologist specializing in the latest surgical options to treat cataracts and glaucoma. He became the third generation of Kirk family eye specialists when he joined Kirk Eye Center in 2012. He is honored to be able to work alongside several of his family members to carry on the legacy of excellent ophthalmology care started by his grandfather, Dr. Harold Q. Kirk. Working at both the River Forest and Gurnee, IL clinics, Dr. Kirk specializes in minimally invasive glaucoma surgery (MIGS), as well as customized cataract management, including laser cataract surgery. He is enthusiastic about embracing the newest surgical innovations so he can continue to provide his patients with their best possible vision and eye health.
Dr. Kirk graduated magna cum lade from the College of William & Mary in Williamsburg, VA before earning his doctor of medicine degree from the University of Virginia. He completed his internship and residency in ophthalmology at the University of Mississippi. During his time as chief resident, he developed a heightened interest in cataracts and glaucoma. He furthered his ophthalmology training with a fellowship year at Allegheny General Hospital in Pittsburgh, PA where he gained additional experience in glaucoma and complex cataract surgery. During this time, he assisted with developing new surgical techniques, which were published in the Journal of Cataract and Refractive Surgery.
During medical school, Dr. Kirk published research in several journals, including the American Journal of Ophthalmology. He presented his work during annual meetings for both the Association for Research in Vision and Ophthalmology (ARVO) and the Virginia Society of Ophthalmology.
Dr. Kirk is board certified by the American Board of Ophthalmology. He is also proud to be a member of the following societies:
American Academy of Ophthalmology
American Glaucoma Society
In his spare time, Dr. Kirk enjoys distance running, CrossFit, and cycling. He completed the IRONMAN Wisconsin twice and has run multiple marathons. In 2004, he placed 50th in the Boston Marathon. He and his wife, Kerry, have been married since 2019.
Reviews
"I actually found Dr Kent Kirk at zocdoc.com, but the 5 star reviews on Yelp were very helpful. I found my vision getting cloudy and felt that I needed my eyes checked. I needed cataract surgery and Dr Kent Kirk performed that for me yesterday. The procedure took about 15 minutes and I felt no pain during the entire procedure. I had zero side effects: no inflammation, no infection, no swelling, no bleeding, no glaucoma or retinal problems. As I write today online, I  can read the computer screen better now than with my glasses. At my followup visit today Dr Kent Kirk told me that everything was so successful that I could start driving again. No restrictions. I couldn't be more pleased. Dr Kent Kirk is the "Michael Jordan" of ophthalmologists. HIGHLY RECOMMENDED! Update as of June 30, 2016: Dr Kent Kirk did my left eye yesterday and did the follow-up today and I now have near 20/20 vision in my left eye. I was able to read the 20/25 line and 2 of the 4 letters on the 20/20 line. He put a distance lens in my left eye and a reading lens in my right eye. I don't need glasses anymore. I couldn't be happier. Both surgeries were done to perfection. I can drive without glasses the day after my surgery. In addition, Medicare plus my supplement paid the entire cost of both surgeries. Update as of July 8, 2016: I read all 4 letters at the 20/20 line. 9 days after my surgery I am 20/20 after being horribly nearsighted before the surgery."
M.P.
Yelp
"My spouse and I have had excellent outcomes with the professional staff and a special thanks to Dr. Kent Kirk."
D.S.
Yelp
"Dr. Kent Kirk performed cataract surgery in both of my eyes within the past 6 weeks.  My eyes were so bad before that I don't think my prescription could have gotten much stronger.  Now, after the surgeries, I have 20/20 vision!  It is a miracle!  I can see everything without my glasses for the first time in my entire life!  The surgery was very fast and easy.  I never had any pain of any kind.  I was driving by the day following surgery, and a week later it's like it never happened - except that I can see!  I did get something in my eye a couple hours after my surgery and when I went back to the office they were closed.  Dr. Tyler Kirk was still in the surgery center and he came over and cleaned my eye and got whatever it was out.  That was very much appreciated. This is a place where everyone cares.  From Trevor who schedules your surgery and takes care to listen to your needs, to Dr. Kirk who is tremendously skilled at what he does, to all the wonderful nurses in the surgery center who make sure you are comfortable every minute you're there (they gave me extra blankets and a mint chocolate to eat!), they are all so very nice!  The only thing I regret is that now I won't get to visit with Mimi and Robin in the eyeglass department who made sure I've had the perfect glasses for so many years!"
M.M.
Yelp
"I've been a patient here since the 90's and have always been pleased with the care I received. I just had my annual appointment with Dr.Carter Kirk, the third generation of Kirks. Dr. Carter is exceptionally well trained and his communication style is instills confidence that he understands exactly what you are saying and describing. As a communicator, his listening skills are exceptional. Highly recommend Dr. Carter Kirk."
G.K.
Yelp
"i purchased my first pair of reading glasses at Kirk Eye Center which isn't exactly a great day in the aging process! but it was great with the professional and easy to work with optical staff. they really helped me find a great pair of glasses at a very reasonable price. The doctors really care about their patients and the community and that is why it is a three generation practice. your in good hands at Kirk Eye!"
J.N.
Yelp
Related Posts