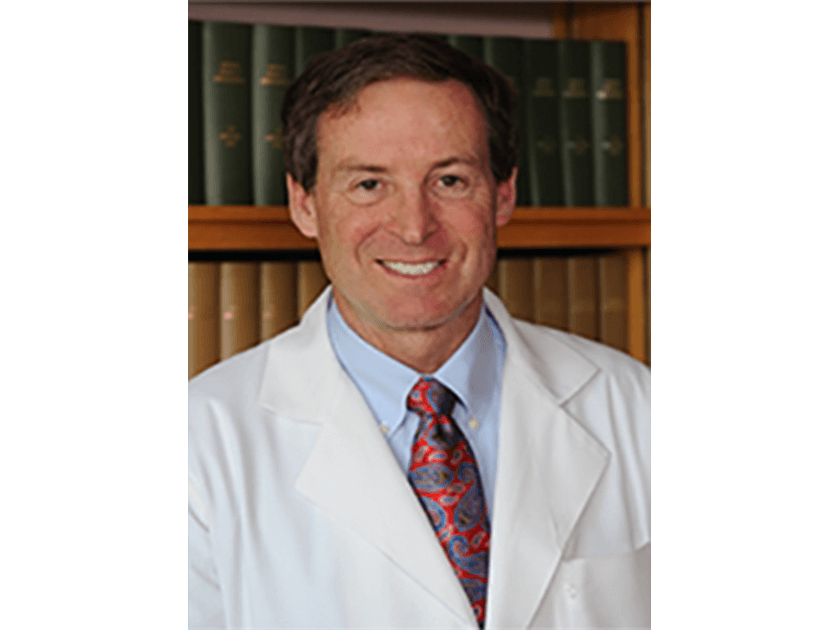 Scott Kirk, MD is a second-generation, board-certified ophthalmologist specializing in general ophthalmology and oculoplastic procedures. He performs general eye exams along with cataract surgery, glaucoma surgery, blepharoplasty (eyelid surgery), and BOTOX injections. He is the oldest son of Dr. Harold Q. Kirk, who founded Kirk Eye Center in 1953. Scott Kirk, MD grew up with a natural interest in medicine, having spent summers working as an assistant at his father's practice. Today, Dr. Kirk is proud to carry on his father's legacy as he provides a high level of care and attention for his patients in River Forest and Gurnee, IL. He is a member of the American Academy of Ophthalmology, the Society for Excellence in Eyecare as well as the Outpatient Ophthalmic Surgery Society.
Dr. Kirk studied at the University of Illinois before completing medical school at Washington University in St. Louis. After receiving his doctorate degree in 1978, he completed a surgical internship at Carraway Methodist Medical Center, followed by his ophthalmology residency at Washington University. He became the second generation of Kirk ophthalmologists when he joined his father in practice in the 1980s, along with his brother, Kent Kirk, MD. Together, they opened Kirk Eye Center's River Forest location and founded the current freestanding ambulatory surgery center.
Dr. Kirk married his college cheerleading partner, Jean, in 1978, and has five adult children who each carry on the medicine family tradition. Their sons, Tyler and Carter, both joined Kirk Eye Center as ophthalmologist surgeons in recent years while Allison serves as a pediatric ophthalmologist at the Cleveland Clinic. Spencer is a sports medicine specialist in the area, and their youngest daughter, Marianne, has completed her doctorate as a nurse practitioner. In his free time, Dr. Kirk enjoys playing golf and tennis, driving his 1934 Packard car, and training his Vizsla dogs.
Reviews
"Great overall experience with my Lasik procedure for both my eyes. Dr. Kirk & the staff were fantastic throughout the entire process. I'm so pumped that I don't have to wear contacts or glasses ever again!"
B.M.
Google
"Very good procedure and quick results. Į would highly recomend Dr. Tyler Kirk for eye procedures. Surgical center was very organized."
J.L.
Google
"Dr Kirk and his staff did a wonderful job from the beginning of my care through the surgical procedures. They are now helping me with my post op and my results are terrific. I am so very pleased, please consider visiting with them for your vision needs."
J.O.
Google
"I've had both eyes done one in May 2022 and the second one in September 202 2December 2022 my followup. Superb Work, Doctors very Professional and very Professionally Skilled from the Fathers, Uncles and Sons. The Clean Atmosphere floors not dirty, tables were not dusty or dirty. The Reception Desk personnel were very Caring, Warm and Helpful. The Admitting Nurses whether Female or Male was exceptionally Courteous, Kind and Well Trained. Surgical Area Clean, Staff was Exceptionally Caring, Attenative and Warm Hospitable. I Recommend to anyone that if you're fearful, scared out of your wits I can assure you get the Best Surgery and Treatment any one can dream of from Kirk Eye Center in River Forest, Ill."
C.W.
Google
"I came here for LASIK not long ago and I had an incredible experience! All of the staff were wonderful, the consultation process was thorough and tailored to my individual situation, and it was easy to get in contact with someone if I had questions. The process of getting LASIK at the surgery center was also great, all of the staff I interacted with were awesome and I felt like I was in good hands the whole time. I left with all of my questions answered, and I felt fully prepared to take care of myself post-procedure. I was really appreciative that Dr. Kirk called me later on in the evening to check in and make sure that the acute post-op period went smoothly, and I know who to call if I ever do need anything from them in the coming months. Overall, I would definitely recommend Kirk Eye Center and the surgery center, and I had a very positive experience!"
B.L.
Google
Related Posts