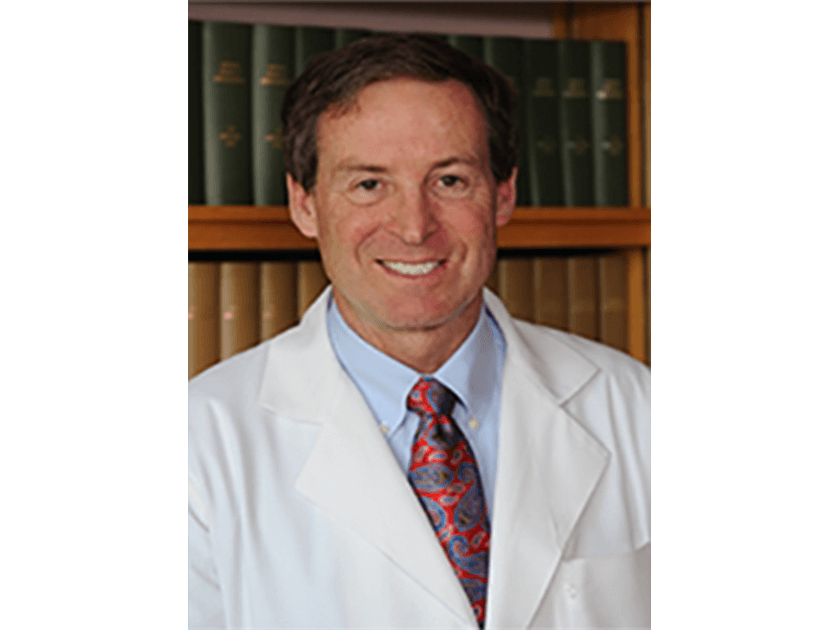 Dr. Scott Kirk is a second-generation, board-certified ophthalmologist specializing in general ophthalmology and oculoplastic procedures. He performs general eye exams along with cataract surgery, glaucoma surgery, blepharoplasty (eyelid surgery), and BOTOX injections. He is the oldest son of Dr. Harold Q. Kirk, who founded Kirk Eye Center in 1953. Dr. Scott Kirk grew up with a natural interest in medicine, having spent summers working as an assistant at his father's practice. Today, Dr. Kirk is proud to carry on his father's legacy as he provides a high level of care and attention for his patients in River Forest and Gurnee, IL. He is a member of the American Academy of Ophthalmology, the Society for Excellence in Eyecare as well as the Outpatient Ophthalmic Surgery Society.
Dr. Kirk studied at the University of Illinois before completing medical school at Washington University in St. Louis. After receiving his doctorate degree in 1978, he completed a surgical internship at Carraway Methodist Medical Center, followed by his ophthalmology residency at Washington University. He became the second generation of Kirk ophthalmologists when he joined his father in practice in the 1980s, along with his brother, Dr. Kent Kirk. Together, they opened Kirk Eye Center's River Forest location and founded the current freestanding ambulatory surgery center.
Dr. Kirk married his college cheerleading partner, Jean, in 1978, and has five adult children who each carry on the medicine family tradition. Their sons, Tyler and Carter, both joined Kirk Eye Center as ophthalmologist surgeons in recent years while Allison serves as a pediatric ophthalmologist at the Cleveland Clinic. Spencer is a sports medicine specialist in the area, and their youngest daughter, Marianne, has completed her doctorate as a nurse practitioner. In his free time, Dr. Kirk enjoys playing golf and tennis, driving his 1934 Packard car, and training his Vizsla dogs.
Reviews
"Great overall experience with my Lasik procedure for both my eyes. Dr. Kirk & the staff were fantastic throughout the entire process. I'm so pumped that I don't have to wear contacts or glasses ever again!"
B.M.
Google
"I had a cataract that needed removing for quite some time. I made an appointment for late December 2021. It is late January 2022 and I have had cataract surgery on both eyes. I cannot tell you how pleased I am with my entire experience at Kirk Eye Center. All of the helpers are super nice and proficient. My doctor was Dr. Kent Kirk and I am so pleased with the experience of his care. His 'favorite' word is beautiful regarding the healing process. Too cute and very encouraging. The surgeries themselves went super well, fast and efficiently. I can actually read without glasses for the first time in 60 years. I am totally satisfied with my entire experience at Kirk Eye Care."
K.B.
Google
"I can not praise Kirk Eye Center enough. I went in to have cataracts removed at age 30 and was amazed how friendly and inviting the staff was. I had to bring my son who is under a year old with me to a few appointments and even Dr. Scott Kirk wanted to play with him and make him giggle. I will definitely recommend this practice to anyone."
B.H.
Google
"Dr. Kathleen Scarpulla may be new with Kirk Eye Center, but she's been in private practice for a long time. She performed my lasik surgery in 1999 and later did my cataract surgeries. Her competent staff has been consistent throughout the years, and annual eye appointments are thorough. Anyone considering Kirk Eye Center should be comfortable and confident that there is no better choice for their eye care than Dr. Scarpulla."
J.B.
Google
"I am so happy with the results of my first cataract surgery that I have already scheduled the one in my right eye. Everyone at Kirk is professional, compassionate, and wonderful."
J.B.
Google
Related Posts