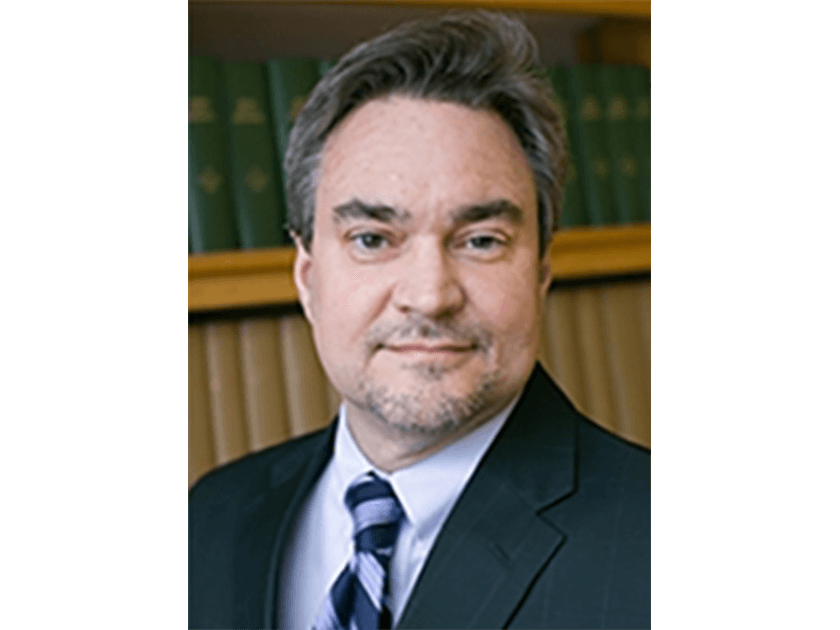 Board-certified optometrist Dean Bauer, OD joined Kirk Eye Center in 1990 as a dedicated expert in contact lens fittings. He also performs refractive exams to detect and diagnose eye disease and works closely with patients both before and after cataract and refractive surgery. Having grown up as a nearsighted child, Dr. Bauer remembers many visits to the eye doctor, which inspired his own interest in helping individuals see better. He finds great joy in helping his patients gain improved vision and eye health using advanced techniques.
Dr. Bauer graduated from Central Michigan University in 1981 and completed optometry school at the Illinois College of Optometry in 1985. From 1982 – 1984, he was on staff at the Northwestern University Faculty Foundation Eye Center, followed by the West Side Veterans Administration Hospital in 1985. After graduation, he began practicing optometry at Rush-Presbyterian St. Luke's Medical Center, specializing in contact lenses, glaucoma, and other eye diseases.
Dr. Bauer maintains active membership in the American Optometric Association and the Illinois Optometric Association.
Dr. Bauer makes annual mission trips to Peru to assist with surgical sight restoration in patients who may not otherwise have access to care. In his free time, Dr. Bauer enjoys spending time with his two sons, along with cooking, running, and skiing.
Reviews
"I had refractive lens surgery to correct far sightedness and astigmatism at Kirk eye center, and have had a very good outcome. Scott Kirk performed the incision via laser surgery, and Kent placed the lens...I am very pleased and would recommend anyone interested in vision corrective surgery to consult with Drs. Kirk."
L.P.
Yelp
"I don't think words can express the gratitude I feel towards Dr. Kirk and his incredible office and surgical staff for all that they did for me. I had ICL surgery done last month and it has been life changing.  Dr. Kirk was informative, helpful and answered every single question I had before and after surgery.  The timing of my recovery overlapped with some personal plans, and Dr. Kirk and his staff went out of their way to still schedule my first few appointments on days and/or times that they don't normally schedule patients in order to ensure that everything looked and felt good after the procedure. I couldn't believe how kind and thoughtful they all were. Not only am I still in awe of having perfect vision again, I will forever be grateful to Kirk Eye Center for everything they did for me. I highly recommend Dr. Kirk and the ICL surgery!"
K.S.
Yelp
"As a new patient, I had my first opportunity to visit the Gurnee, IL office of ophthalmologist, Dr. Tyler Quentin Kirk. It took some weeks to get the appointment, but I waited patiently and was rewarded this morning with a sense of calm that let me know I was in the right place. From the welcoming voices on the phone and at the front door; during my exams and explanations; to our good-byes, I would like to thank Dr. Kirk and his wonderful staff. Janely, my 'first responder,' with whom I spent the most time, and all the other girls who assisted me or with whom I interacted: Miki, Mary, Val, Wendy, and Julissa. Hope to see you soon."
B.K.
Google
"Hi my experience with Dr. Tyler Kirk was very good he did both my eyes, first Cataracts removal then for my glaucoma he put in a stint to drain the fluid to keep my pressure down. I didnt have any problems. When I went back for my check up he asked me how is your vision now I told him it was so good that I could see what he was thinking. 🤣🤣🤣🤣🤣 he had a good laugh after that so if you want a great Doctor visit the Kirk Eye Center you will see the world much clearer I promise."
M.L.
Google
"Although I am fairly young, for some reason my eyes started to develop cataracts. Getting to a point when driving my car became a dangerous adventure, after a thorough search on internet I have opted for cataract surgery at Kirk Eye Center. I wasn't disappointed, everything there was top notch! Starting from the receptionists to the nurses, I was always treated in a very professional and courteous manner. Many thanks to Ms Joyce Wolter, the surgery manager who helped me going through all the paperwork and dealed with my insurance! She made everything look easy to me! All my life since childhood I've had poor vision but now after my right eye surgery I have 20/20 vision! It feels like I am reborn, all these vibrant colors and multitude of details I have never been aware before! Thank you from the bottom of my heart, Dr Scott Kirk! You gave me the best gift! We all take for granted the vision and we realize that only after we lose it! Note: I have opted for premium IOL's, I wanted for my eyes the best I can get. They are quite expensive and not covered by insurance, but I can personally state that they worth every penny! I cannot wait for the left eye surgery a week from today!"
G.R.
Google
Related Posts