Use your FSA Balance to get Clear Vision for 2020 and Beyond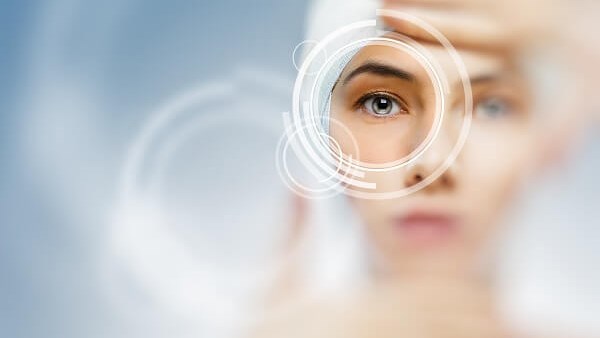 If you have a flexible spending account (FSA) through your employer's health insurance, you are on the clock to use the money you've contributed to your FSA this year. FSA accounts are subject to a "use it or lose it" rule that results in millions of dollars forfeited each year, but there's still time to use your funds and give yourself the gift of clear sight with LASIK.
At Kirk Eye Center, we will work with you to get your LASIK procedure scheduled in time to use your remaining FSA funds. For a limited time, we are even going one step further by offering $500 off bilateral LASIK procedures.
Can I Use My FSA For LASIK?
Yes, LASIK vision correction is an approved use of your FSA money. An FSA is a savings account that you open through participation in your employer's health insurance plan. The funds in your FSA can be used for a range of healthcare-related costs, including copays, medications, and even LASIK vision correction.
How Long Do I Have To Spend My FSA Savings?
You will need to check with your employer regarding their policy for your FSA. Typically, the deadline to use your FSA funds for the year is December 31. Some employers extend the deadline to March, and some employers allow you to roll $500 into the next year.
What Is LASIK?
Laser-assisted in-situ keratomileusis (LASIK) surgery is a trusted method of correcting nearsightedness, farsightedness, and astigmatism. The American Academy of Ophthalmology (AAO) reports that according to over 300 peer-reviewed studies, about 95% of LASIK patients are satisfied with the results.
The procedure involves a computer-guided laser that makes a tiny flap in your cornea to allow for the reshaping of your corneal tissue to correct your vision issues. Your eye's natural healing process does the rest.
What If I Don't Have Time For Surgery Before The End Of The Year?
You may be surprised to learn that the LASIK procedure takes about 20 minutes and requires minimal downtime. In fact, most patients can return to normal activities within one to two days of the procedure.
How Do I Get The LASIK Process Started?
The LASIK process starts with a consultation to assess your vision and ocular health. If you are a good candidate, the team at Kirk Eye Center will work with you to complete your procedure at your convenience before you lose your FSA money.
Why Choose Kirk Eye Center For LASIK?
Kirk Eye Center has been part of the Chicago community for over fifty years. We have an AAAHC-accredited ambulatory surgical center at our River Forest location with state-of-the-art operating rooms and advanced laser technology. Most importantly, we value being a part of our community and providing a high level of care to each patient who enters our doors.
Schedule A LASIK Consultation
Treat yourself to LASIK while you have the FSA funds, and you could enter 2020 with 20/20 vision. Our River Forest and Gurnee offices are just a phone call away. We proudly serve patients in the greater Chicago area.