When Are Implantable Contact Lenses Needed?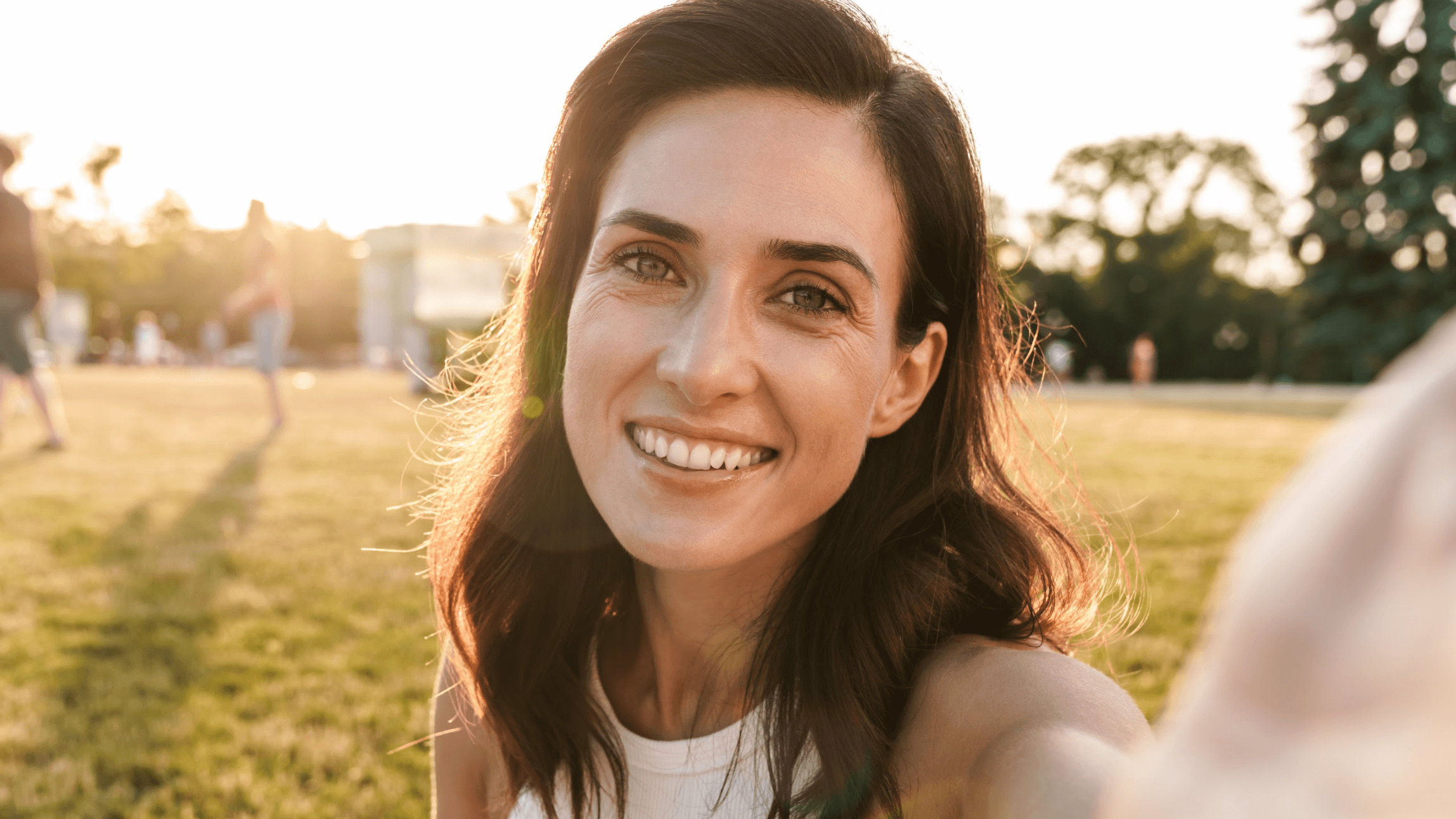 Nearly 40% of Americans have myopia (nearsightedness), and the problem is growing. Half of the global population is projected to be nearsighted by 2050. The good news is that we now have an innovative new replacement for eyeglasses and traditional contacts, Visian ICL
(Implantable Collamer Lenses).
Below, we'll look at who makes a good candidate for these permanent contact lenses. Our team at Kirk Eye Center in River Forest, Gurnee, and Chicago, IL offers Visian ICL to our patients throughout the Chicago area.
What are implantable contact lenses?
Implantable contact lenses are flexible lenses made of collamer, a natural material derived from collagen that can be placed in the eye long-term without impacting eye health. These lenses are implanted during a minimally invasive, outpatient procedure.
ICL surgery takes roughly 15 – 20 minutes. Our team at Kirk Eye Center will numb the eye with drops, make a microscopic incision behind the iris, and insert the lens. While an oral sedative can be administered to patients who are anxious about the procedure, no anesthesia is required. Most patients experience improved vision almost immediately with implantable lenses, helping to remove the need for glasses or contacts.
Unlike corneal refractive surgery (such as LASIK), ICL surgery is reversible and can be safer and more effective. But not every nearsighted person is an ideal candidate.
Who makes a good candidate for implantable contact lenses?
People in good health who do not have an eye disease are good candidates for ICL surgery. Visian's ICL can treat moderate to high nearsightedness in those whose vision has been stable for at least a year before surgery.
Candidates for Visian ICL:
Are between the ages of 21 and 45

Do not have significant astigmatism (2.5 Diopters or less)

Are not pregnant or nursing

Are nearsighted with mild to severe myopia (-3D to -20 Diopters)

Have not had a change of more than.5D in their prescription in a year
Those with conditions that prevent them from getting LASIK surgery, such as dry eyes and thin corneas, are potential candidates for implantable lenses.
Patients near River Forest, Chicago, or Gurnee, IL who are interested in Visian ICL surgery can contact our team at Kirk Eye Center to measure their endothelial cell density to ensure they meet the minimum requirements for permanent contact lenses.
Pros and cons of ICL surgery
Visian ICL is an FDA-approved surgical treatment. The benefits not only include improved eyesight but also:
Reduced risk of dry eye syndrome compared to those who get LASIK

Built-in UV protection

The opportunity to remove the implantable lenses at a later date, if necessary

Removes the need for contact lens maintenance
No surgical procedure comes without risk. Some downsides of ICL surgery include:
The risk of early cataracts or glaucoma in some patients with improperly-sized lenses

The possibility of side effects, such as blurry vision, vision loss, and infection

The cosmetic nature of ICL means it will likely not be covered by most insurance plans
Implantable contact lenses in Chicago
Our team of board-certified ophthalmologists at Kirk Eye Center can help you decide if Visian ICL surgery is right for you. We also perform LASIK and PRK surgery for vision correction to patients near Chicago, River Forest, and Gurnee, IL. Contact us today to schedule an appointment.