Treatment for Age-Related Macular Degeneration (AMD)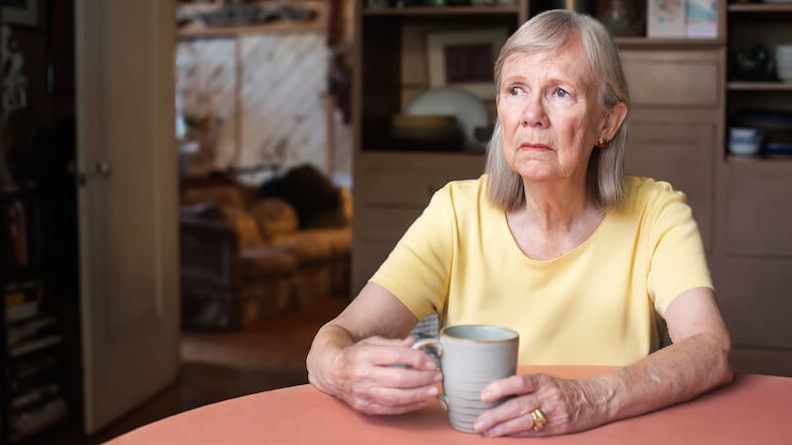 How Is Age-Related Macular Degeneration Treated?
Age-related macular degeneration (AMD) is one of the more common eye diseases in older men and women and is a top cause of blindness in those over 60 years old. If you are over the age of 50, it is important to have your eyes checked often by an experienced eye doctor. AMD symptoms appear only gradually, so you may not know that you have it unless you visit a doctor.
Call Kirk Eye Center today to schedule your appointment. Your vision is important to us, and we will do everything we can to help you preserve your sight.
Can AMD Be Cured?
While there is no true cure for either type of AMD, they can be treated and progress can be slowed through medications, laser therapy, and lifestyle changes. Wet AMD, which occurs when the blood vessels in the eye begin to leak, can often be treated through photodynamic therapy. Dry AMD, which is the more common version, can often be slowed through lifestyle changes such as:
Quit smoking
Eat a healthy diet high in zinc, vitamin C, vitamin E, and beta carotene
Exercise regularly
Leading a healthy lifestyle is currently the best defense against dry AMD, and the best way to slow its progress. Advances are being made every day in the field of eye disease treatment, but unfortunately there is still no real cure for macular degeneration. We can help you formulate a plan for a healthier lifestyle if we believe that this will help significantly slow the progress of your AMD.
If you are unable for some reason to get the nutrients you need from your diet, we can also recommend supplements that may help. Taking supplements is not a substitute for eating healthy, though. You should be eating plenty of vegetables and fruits on top of your supplements.
Do You Have AMD?
Age-related macular degeneration is extremely common, so we highly recommend regular visits to Kirk Eye Center so we can check on your eye health and catch problems before they become too advanced.
Symptoms may not show in the early stages of AMD, but if you leave it untreated, you may begin to experience:
Shadows or blind spots
Fuzzy or distorted vision
Difficulty with fine detail, such as faces or text
Macular degeneration begins with central vision, and gradually gets worse until you are functionally blind. Making sure to have regular vision checkups and taking the advice of your doctor can mean that progression is slowed or even halted for many years, though.
Wet AMD, unlike dry AMD, can happen suddenly. In addition, dry AMD can turn into wet AMD. If this happens, your central vision will begin to deteriorate much faster than it would with dry AMD. Make an appointment with Kirk Eye Center as soon as possible if you notice a rapid deterioration of your vision, so that we can try to treat it as quickly as possible and preserve as much of your vision as we can.
Schedule Your Eye Appointment Today
If you are over the age of 50 and are concerned about macular degeneration, please don't hesitate to contact Kirk Eye Center today to schedule your appointment. We serve patients in Gurnee, River Forest, and other nearby areas of greater Chicago.