Is Winter the Best Time to Have LASIK?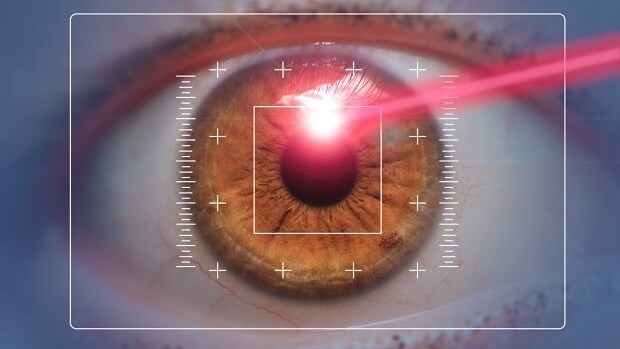 If you are wondering when to schedule your LASIK procedure, you probably already know that LASIK can put an end to blurry mornings, fumbling around for your glasses, and the other inconveniences you endure when you rely on corrective lenses for clear vision. Though every patient has a unique set of obligations, scheduling challenges, and preferences, winter is a great time for many patients to have a LASIK procedure for several reasons.
The experienced eye surgeons at Kirk Eye Center know the right questions to ask to help you determine the best time for you to have LASIK, and we have the answers to all of your LASIK questions. Here, we have provided some insights on scheduling your LASIK procedure.
What To Know About The LASIK Procedure And Recovery
In order to figure out when to schedule your procedure, you need to know a little about what to expect from your LASIK procedure:
Procedure - LASIK is an outpatient procedure. Your surgery will take about 30 minutes, and you will need someone to drive you home.
Recovery - Many patients experience vision improvement within one to three days, though it is possible for your vision to fluctuate for a few months. You will have some activity restrictions during the first four weeks after surgery when your eyes are healing. You can typically resume all normal activities after four weeks.
LASIK Scheduling Factors
Social Calendar
Summer is the season for weddings, family reunions, and other big events for which you want to look your best. If you want to enjoy these events with clear vision—without corrective lenses—give yourself time for your vision to stabilize after LASIK. Additionally, keep in mind that you need to abstain from using eye creams, lotions, and make-up for about two weeks after your surgery.
Sports
You can resume many non-contact sports within a few days of your surgery if our surgeon approves. However, you will need to take about a four week break from participating in contact sports, like football and boxing, that expose your eyes to injuries. If sports are an important part of your life, be sure to plan your procedure so your eyes can fully heal before any major events.
Benefits Of Having LASIK In The Winter
Use your FSA Funds before you Lose Them
You can use your flexible spending account (FSA) balance toward LASIK. The deadline to use your funds is typically December 31, so scheduling in November or December can be the perfect way to use your FSA money before you lose it. If your employer offers an extended deadline, you may have until March to use your FSA toward LASIK.
No Swimming, No Problem
No one wants to go to a pool party and stay out of the water, but a summer LASIK procedure could leave you land-locked. You will need to stay out of the pool and hot tub for one to two months after surgery, making winter a more ideal time for your recovery if your summers involve swimming.
No Foggy Glasses or Dry Contacts
Winter can be hard on those who use corrective lenses. Whether your glasses fog up and slow you down, or the dry winter air makes your contact lenses intolerable, being free of corrective lenses can make winter easier and more comfortable.
Contact Us To Schedule A LASIK Consultation
The surgeons at the Kirk Eye Center are highly trained and have extensive experience performing LASIK. Find out if clear vision is possible for you with LASIK call to schedule an appointment. We serve patients in Gurnee, River Forest, and the surrounding areas.