How Soon After Cataract Surgery Can I Drive?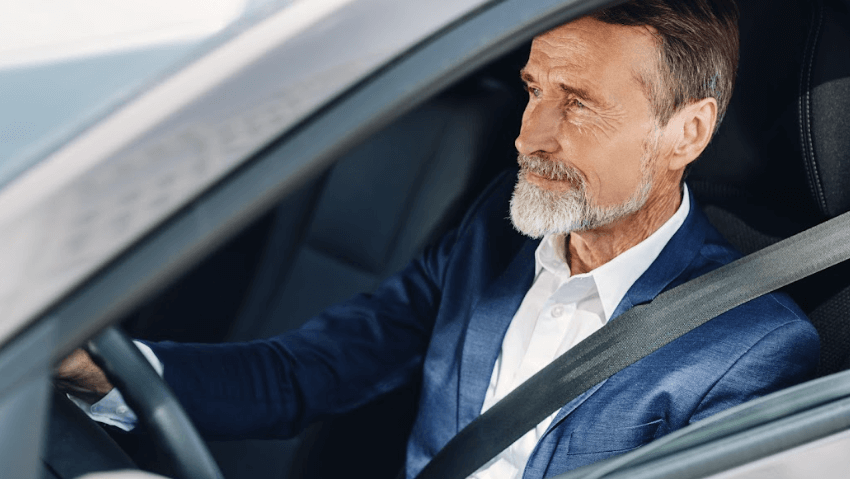 Cataracts are an age-related ocular disorder. They begin forming in one's 40s due to the deterioration of the proteins in the eye's lens. These deteriorated proteins are no longer functional and begin to clump together, forming cloudy spots on the lens. These clouded areas block incoming light, gradually causing vision loss.
This vision loss can be total if the problem is left untreated, and cataracts are indeed the world's leading cause of blindness. Yet the solutions offered at Kirk Eye Center are quick, effective, and time-tested. Laser cataract surgery can safely and virtually painlessly remove cataracts and the clouded lens, then replace it with a synthetic intraocular lens immune from future cataracts.
So, if you're suffering visual woes or have any concerns, please get in touch with us today so we can help protect your vision and eye health. Or feel free to drop in at our practices in River Forest, Gurnee, or Chicago, IL.
How are cataracts treated?
At Kirk Eye Center, you receive detail-attentive care and top-notch technology. Our cataract surgery strategy utilizes the latest imaging technology to produce an intricate map of your eyes. This allows the computer-guided laser system to make an ultra-precise incision, then efficiently and effectively break down cataracts. Cataract removal also necessitates breaking down your eye's natural lens, which we replace with an optical lab-made intraocular lens, or IOL.
Your vision will then be crisper and clearer, but you can enhance your results even more. Rather than receiving a standard IOL, you can opt for premium IOLs with an assortment of additional benefits. Standard IOLs may be limited by distance, but this isn't the case with the premium variants, which offer visual quality at close, intermediate, and distant ranges. And if you have astigmatism, we can correct that as well. Overall, these vision-boosting IOLs can vastly improve your quality of life and minimize or remove your dependence on contact lenses or glasses.
How soon after cataract surgery can I drive?
One of the great qualities of cataract surgery is its immediacy. Patients may experience an immediate improvement now that the vision-obscuring cloudy spots on the lens are gone. Yet this isn't a certainty, so don't be surprised or worried if you notice some visual disturbances, including blurry vision, that may last for a week or so as healing progresses.
Another fantastic quality is the short downtime. Since the laser-mediated incision relies on state-of-the-art imaging and computer-guided control, minimal "collateral" damage occurs. As a result, your eyes heal quickly without requiring any sutures or other timely or painful interventions.
You can resume daily activities very soon, and many patients are good to drive the next day, after waiting at least 24 hours following the surgery. There are certain considerations, however, and we'll prescribe special eye drops to aid recovery. It may be a couple of months before your eyes are fully healed, and it's imperative that you avoid rubbing or exerting any undue pressure on the ocular tissues during this time.
We'll help you achieve your optimal outcome with a post-surgical follow-up, as well as more specific recuperative tips and tricks based on the particulars of your surgery and physiological factors.
Regain visual clarity
It's understandable that many are hesitant about ocular surgery. Yet all the associated dread and anxiety are unnecessary, as modern techniques have made vision correction procedures simpler, safer, and quicker than ever. It's especially true with cataract surgery, one of the world's most common treatments.
Countless patients have enjoyed better vision and improved quality of life, and you can count yourself among them by calling us or scheduling an appointment. Our ophthalmologists in River Forest, Gurnee, and Chicago, IL would love to help you see the world clearly again. So, contact us today at Kirk Eye Center.