Do I Need an Eye Exam if I Don't Need Glasses?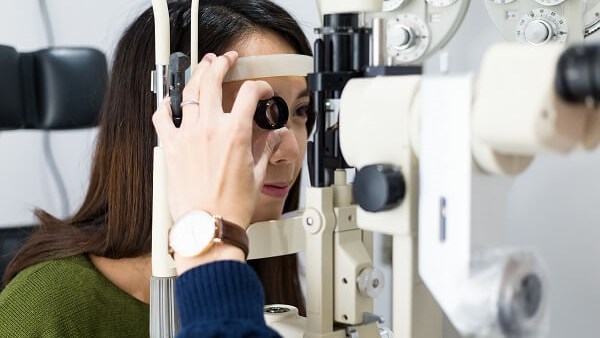 Perfect vision may seem like the perfect reason to skip your annual eye exam, but doing so leaves a serious gap in your preventative health plan. A look into your eyes can reveal quite a bit about your overall health. In fact, your eyes can show signs of serious illness before other symptoms can be detected.
At the Kirk Eye Center, our experienced doctors do thorough exams that involve multiple tests. This allows us to check everything from your vision acuity, your eye pressure, blood vessels and nerves, and more. Not only does this allow us to catch potential ocular issues, we can also identify signs of illness originating elsewhere in the body.
Establish A Vision Baseline
Even if you have 20/20 vision, it is wise to have your vision checked regularly. Vision can change with age or illness, and successful treatment is often predicated on early detection. Additionally, peripheral vision loss can easily go unnoticed by patients. Our doctors check your side vision carefully, as loss of peripheral vision can be an early sign of glaucoma.
Ocular Health Check
Eye disease can lead to blindness if left untreated. Early identification is key for timely intervention and better chances of preserving your vision and ocular health. Our doctors do exams to check for:
Macular degeneration - It is projected that 5.44 million people will have age-related macular degeneration by the year 2050. Early diagnosis is important to prevent further vision loss.
Glaucoma – Our doctors will dilate your eyes to test your eye pressure and look for signs of this disease, which can cause blindness.
Optic neuritis – Optic neuritis is the condition of having an inflamed optic nerve. Optic neuritis can be linked to infection, lupus, multiple sclerosis, or other immune disorders.
Disease Detection
It's not just the quality of your vision or the function of your eye that is examined at your eye check. Your eyes offer a unique opportunity for a glimpse at the health of your body. Issues with the tissues, blood vessels, and nerves of the eye can often be linked to disease in other parts of the body.
High blood sugar – Diabetic retinopathy is the result of blood vessel damage caused by high blood sugar. This condition can affect your vision and cause additional complications.
High blood pressure – A look at the blood vessels of your eye can shed light on your vascular health. Clots or emboli can indicate potentially life-threatening risks of stroke and heart disease.
Cancer – Our doctors will check for signs of skin cancer on your eyelid and for eye melanoma inside the eye. Additionally, your eye exam can reveal metastasized breast, lung, or other cancers before they are diagnosed.
Call Us To Schedule Your Eye Exam
Take action to protect your eyes and your health by calling to schedule your eye exam with one of our skilled and caring doctors. We have office locations in Gurnee and River Forest and are proud to serve patients from the greater Chicago area.